Be Seen - Be Unique - Be Different
Vehicle wrapping, Vinyl lettering and Signage solutions in Leeds
Established in 1982 we are celebrating over 40 years in business
Window graphics
Projecting signs
Van wrapping
Tray signs
Fleet wrapping
Retail signs
Building signs
Truck wrapping
Illuminated signs
Car wrapping
Van graphics
Car graphics
Built up letters
Non-illuminated signs
a reputation for quality
We are a family run business with a reputation for service and quality
Our team will work closely with you to design your vehicle graphics, signs, and vinyl lettering, catering to both retail and commercial customers. Our location is conveniently situated just half a mile off junction 46 of the M1 at Garforth, Leeds, West Yorkshire.
We have extensive experience in project management, and our purpose-built premises along with our highly-trained staff ensure that we deliver quality products from start to finish.
A comprehensive vehicle graphic and signage service
Our process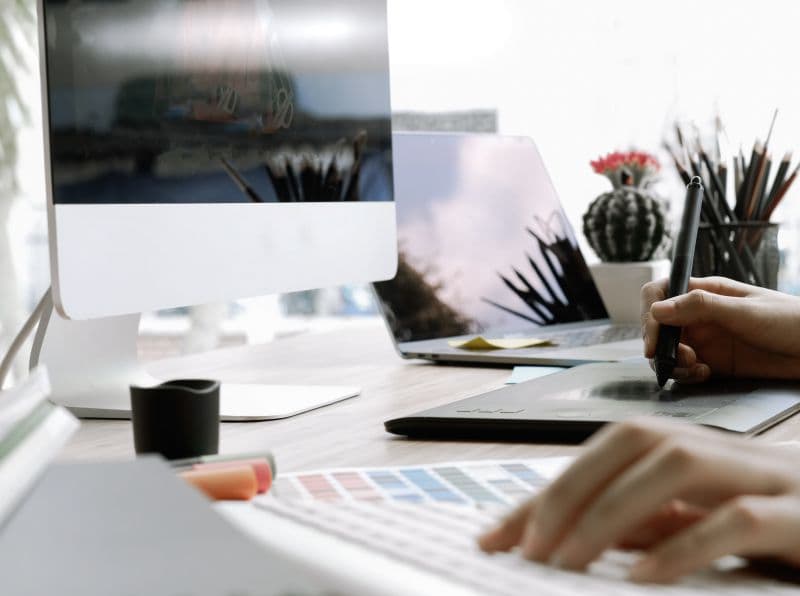 Design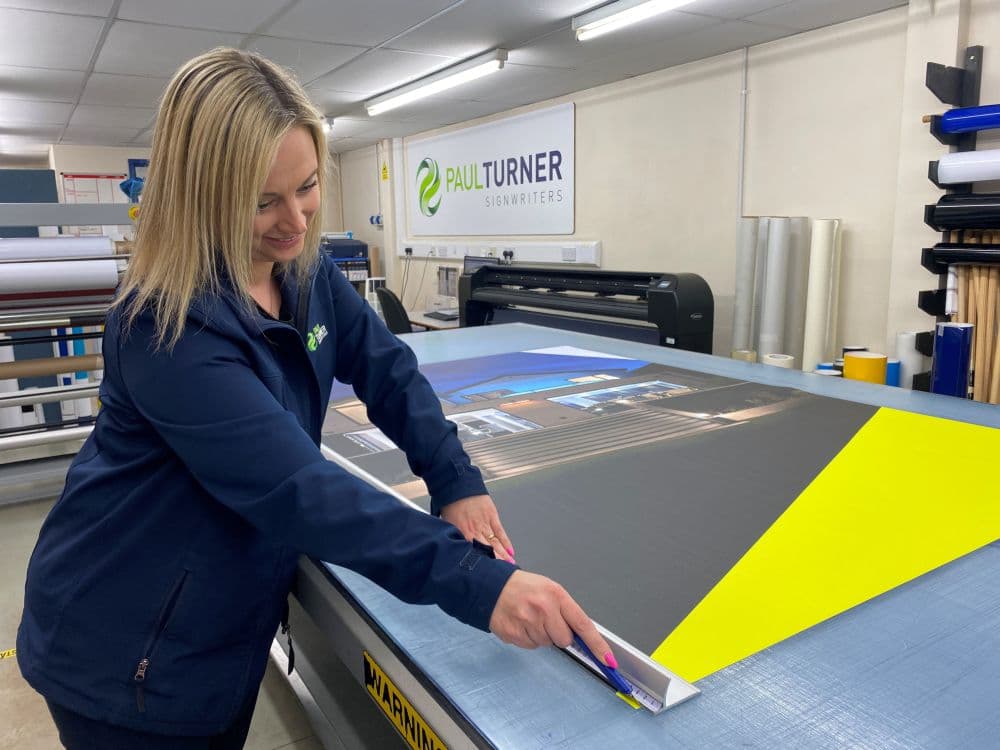 Manufacture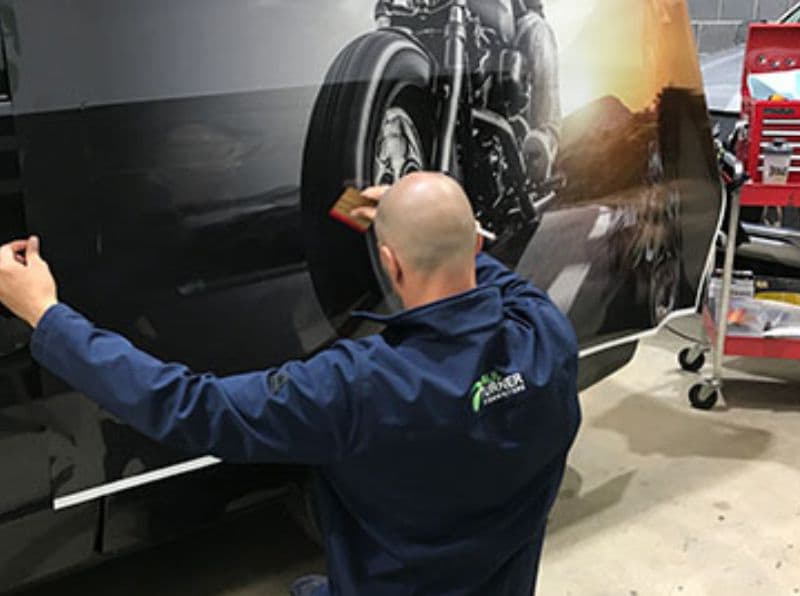 Install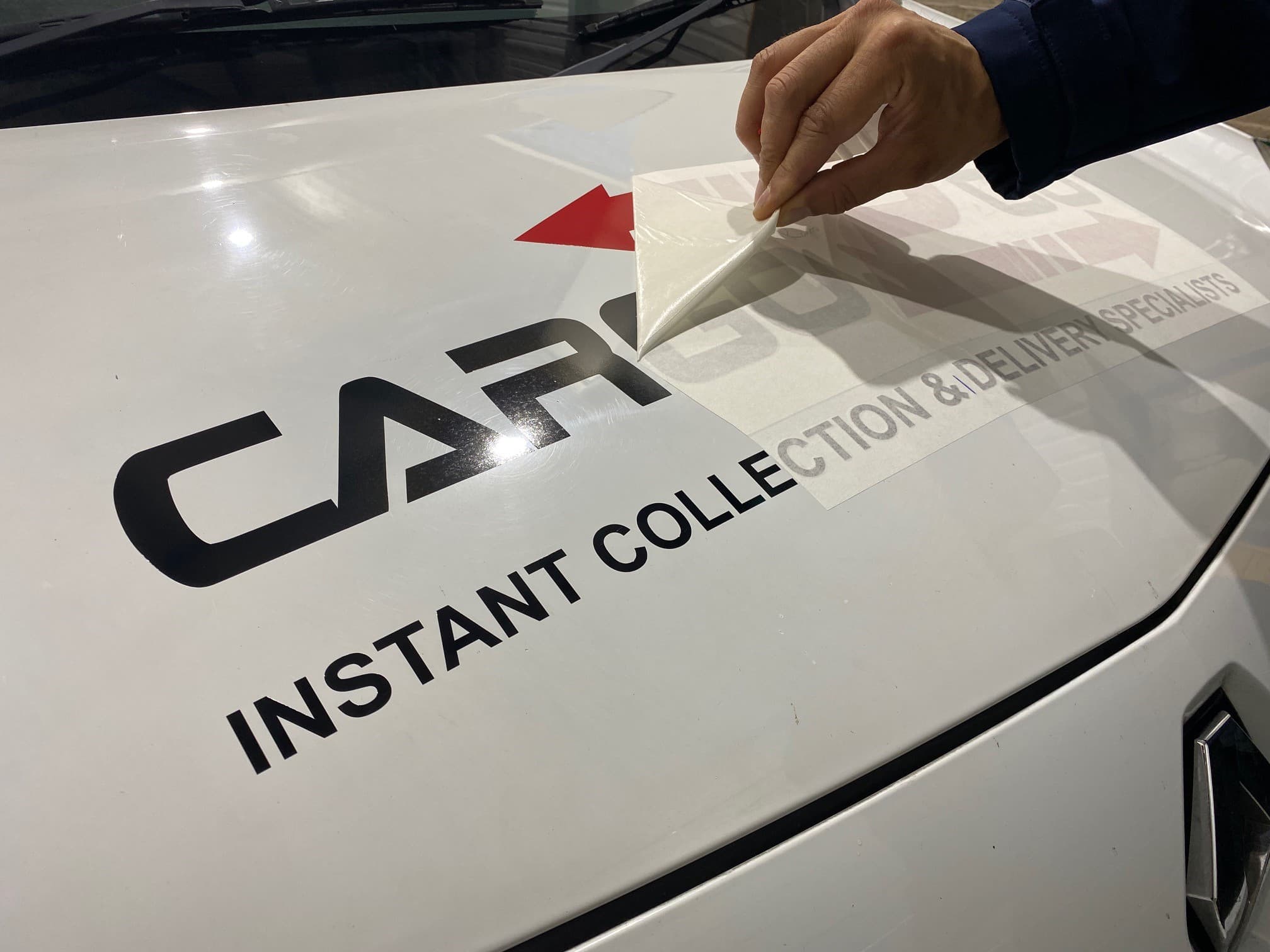 Maintain
Award winning vehicle wrapping
Vehicle wrapping services
Signage solutions you can trust
Signage services
see what else we do
Other services
Google Reviews
What our customers think
AIREflo Screed
Oct 24, 2023
Over the last 18 years we have had a large number of vehicles (both vans and HGV's) The team at Paul Turners have always been brilliant at accommodating our needs and requests. Their service and quality of work is unmatched in the area and we wouldn't go anywhere else for this...
Mellissa Cole
Oct 12, 2023
Amazing service from start to finish. They were very helpful when we needed to reschedule our slot, they did it quickly with no fuss. Thank you again, the van looks fab and your team were delightful....
Dan Leadbeater
Nov 13, 2023
Highly recommended! Ive had two vans signwritten now. The service quality & cost were superb...
Lawcris Panel Products Ltd
Nov 29, 2023
Paul Turner has been supplying and fitting vehicle livery to Lawcris Panel Products vehicles for a number of years now. The quality of the product and the service provided represents great value and the reason why we keep going back. When we update our fleet, as we have done again this year,...
Steven Foster
Oct 27, 2023
Great service & quality. 2nd time I've used them & won't hesitate to use again & recommend👌👍...
Click here to leave us a review
Frequently asked questions
FAQs
Do I need to clean my vehicle before wrapping?
A clean vehicle is required for a quality wrap. We will prepare your vehicle with appropriate cleaners for graphic installation, but it is essential that the vehicle is cleaned before being brought to our workshop. Please use only soap and water (no polish should be used). This is important to ensure that we can complete your vehicle livery within the agreed time.
I don't have any artwork, can you design it for me?
The Paul Turner design team will work with you to produce an eye-catching design.  Simply give us the brief and our team will get to work. (Full proofs will be sent for your approval before we start the installation).
How long does a vehicle wrap last?
A wrap applied by a professional from Paul Turner can last for at least five years.  Every vehicle we wrap comes with a warranty period of up to 8 years, depending on the material used. However, exposure to extreme weather conditions, such as sunlight and heat, can cause the vinyl to fade or peel over time.
Why should I consider fleet wrapping for my business?
Fleet wrapping can provide a cost-effective way to increase brand awareness and visibility, as well as make your vehicles look more professional and uniformed. It can also protect the original paint work
How much does it cost to wrap my vehicle?
The cost of wrapping depends on several factors including:
The number and size of the vehicles.
The type of vehicles required to be wrapped.
The complexity of the design.
The quantity of vinyl used.
How long it will take to install the wrap.
But we will provide a full quote and breakdown of costs before each project.
Will I get a visual to approve?
We provide a visual for your building signs. Our experienced professionals will fabricate your building signs in a timely fashion after you approve the final proof. At Paul Turner Signwriters our customers count on us to meet timelines and budgets, as well as to deliver expert project management for building signs
Why do vehicles have chevron kits on?
Chapter 8 chevrons are a combination of day and night conspicuity van or car markings designed to ensure that vehicles are highly visible on UK highways. They are used to protect both the driver and other road users through their reflective markings
Can I pressure wash my vehicle wrap?
If you wish to pressure wash your vehicle wrap, ensure that the pressure is under 2,000 psi. Employ a spray nozzle with a 40-degree wide-angle spray pattern, and keep the water temperature below 60 degrees Celsius. Maintain a distance of at least 30 centimetres between the spray nozzle and the car's edges.
Can a wrap be removed from my vehicle?
The answer is: YES. If the vehicle has been wrapped with a high-quality vehicle wrap vinyl then the removal process is very easy. All that is needed is a heat source, preferably a heat gun, some experience and a lot of patience. High-quality films made by Avery Arlon and 3M are designed to leave no adhesive residue when removed
How long does fleet wrapping take?
The time it takes to wrap a fleet of vehicles depends on the number of vehicles and the complexity of the design. A typical car or truck can be wrapped in 1-3 days, while a large bus or trailer may take a week or more.
Can I use copyrighted logos or images?
Yes, but only with permission from the owner. If you are not an authorised agent of the logo's / images, then a signed release from the copyright owner is necessary.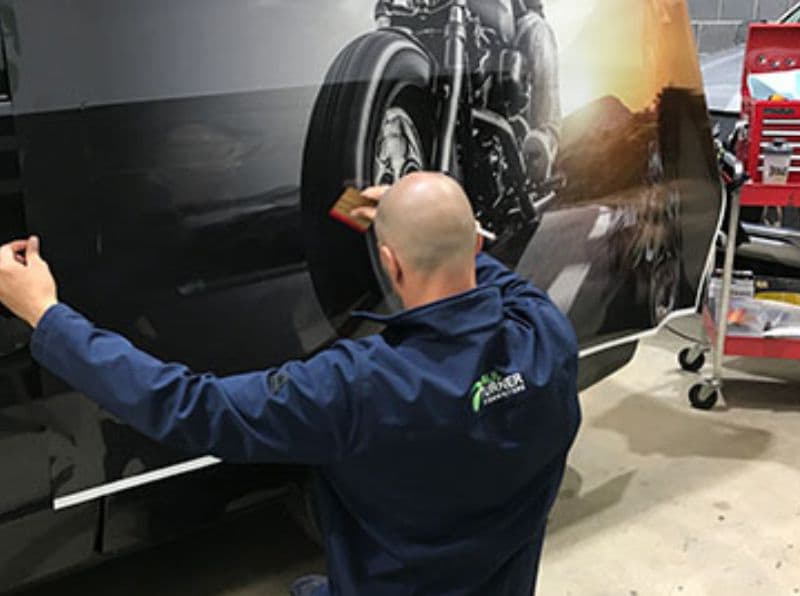 Have you got a question that hasn't been answered above?
Get in touch and ask away
Request a quote
Get in touch and one of our helpful team will assist you with any of our services