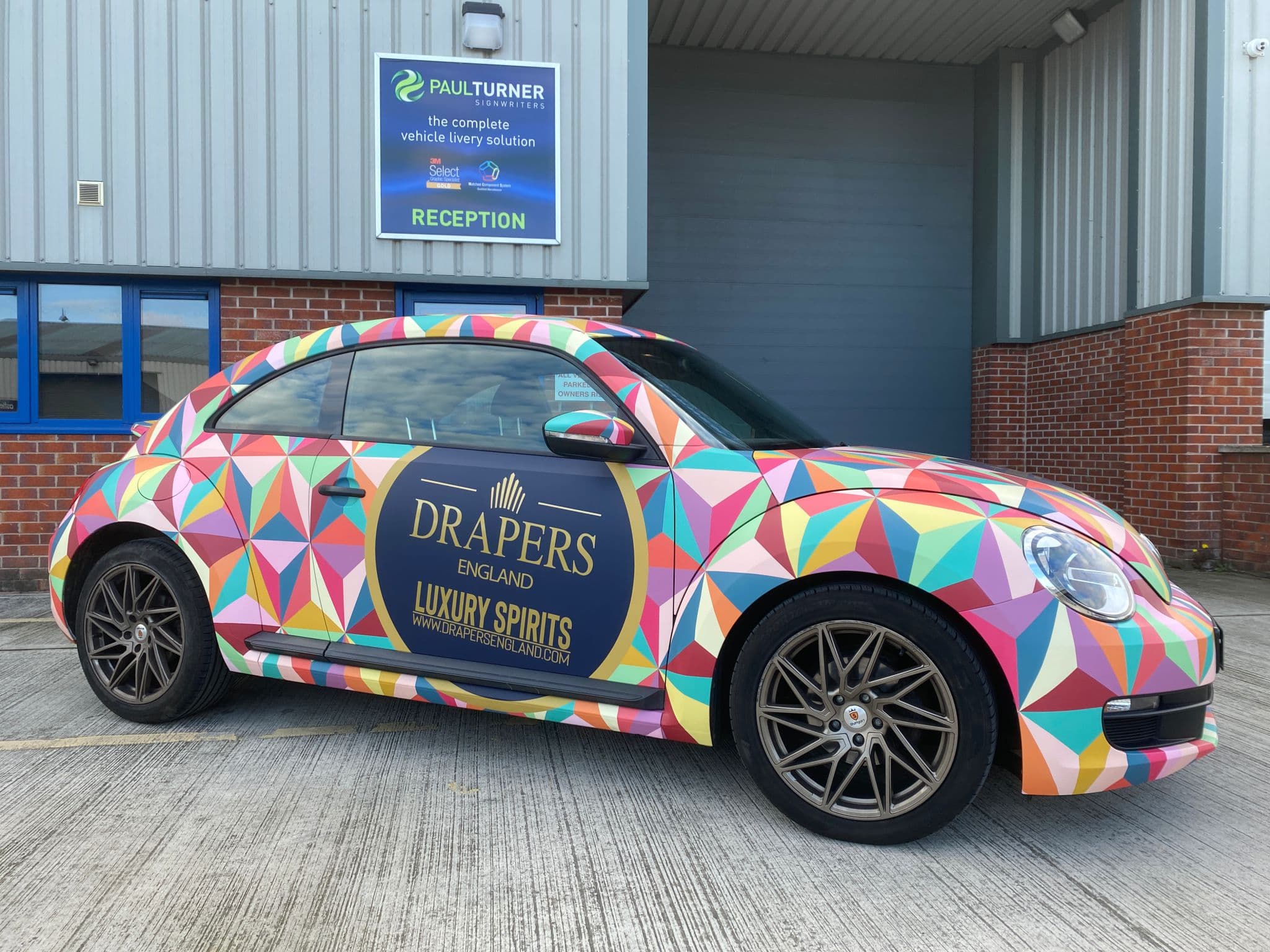 Car wrapping specialists in Leeds
Car wrapping
Car wrapping with digital car wrapping film and vinyl lettering can be applied to most parts of your car. A creative design will turn heads and promote your brand awareness
Retail signs
Non-illuminated signs
Car graphics
Tray signs
Truck wrapping
Van wrapping
Car wrapping
Window graphics
Projecting signs
Fleet wrapping
Built up letters
Illuminated signs
Van graphics
Building signs
Car wrapping & car graphics service specialist
Digital printed car wraps Leeds, West Yorkshire
Paul Turner Signwriters specialise in the design, manufacture, and installation of digitally printed car wraps. Your vehicle will get seen by lots of people every day, so why not get it noticed with a dynamic vehicle wrap?
When driving around Yorkshire's roads. Our customers find that their car graphics are the most cost-effective way of selling their services.
We know our services work. Why? Because our customers keep coming back for more wraps, time after time.
The team at Paul Turner Signwriters have been wrapping cars for over 40 years. Our specialist team will work with you to create the design, print the vinyl and install the wrap. We will even provide details of aftercare and our service guarantees. Wrapping a commercial vehicle has never been easier with Paul Turner.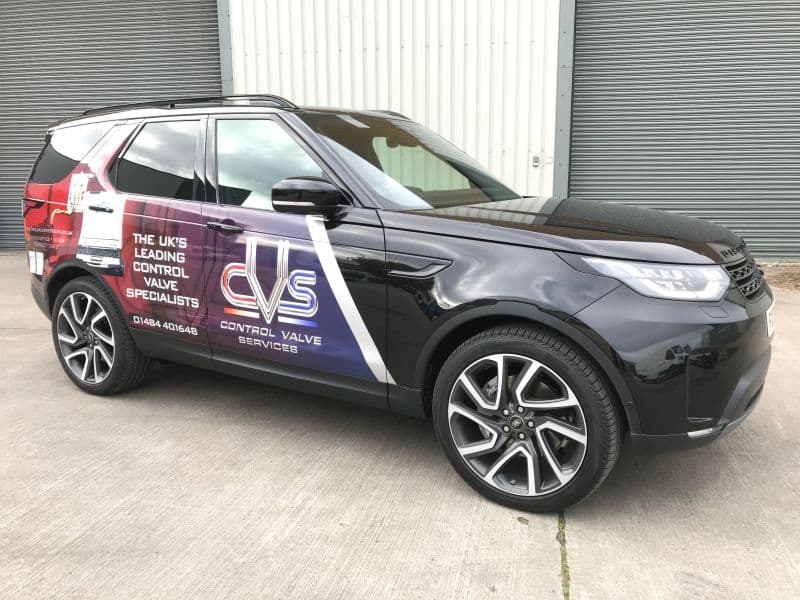 What is involved in wrapping my car
We can email you a car wrapping visual
A digitally printed car wrap comes with a complete package that includes:
Design: Our creative team will work with you to achieve your desired style using current branding or a design brief.
Printing: Once the car graphic design has been approved, we will print your wrap using high quality vinyl.
Installation: Once fully approved and printed. Our expert team will go about the installation of the vinyl wrap on to the exterior surface of your car.
Aftercare & Guarantees: Once your vinyl has been fully fitted  to your car, we will go through some best practices for maintenance. We ill also provide you a guarantee for the work we have undertaken.
The final result is a unique, eye-catching look that can help promote your business or brand while you are on the road.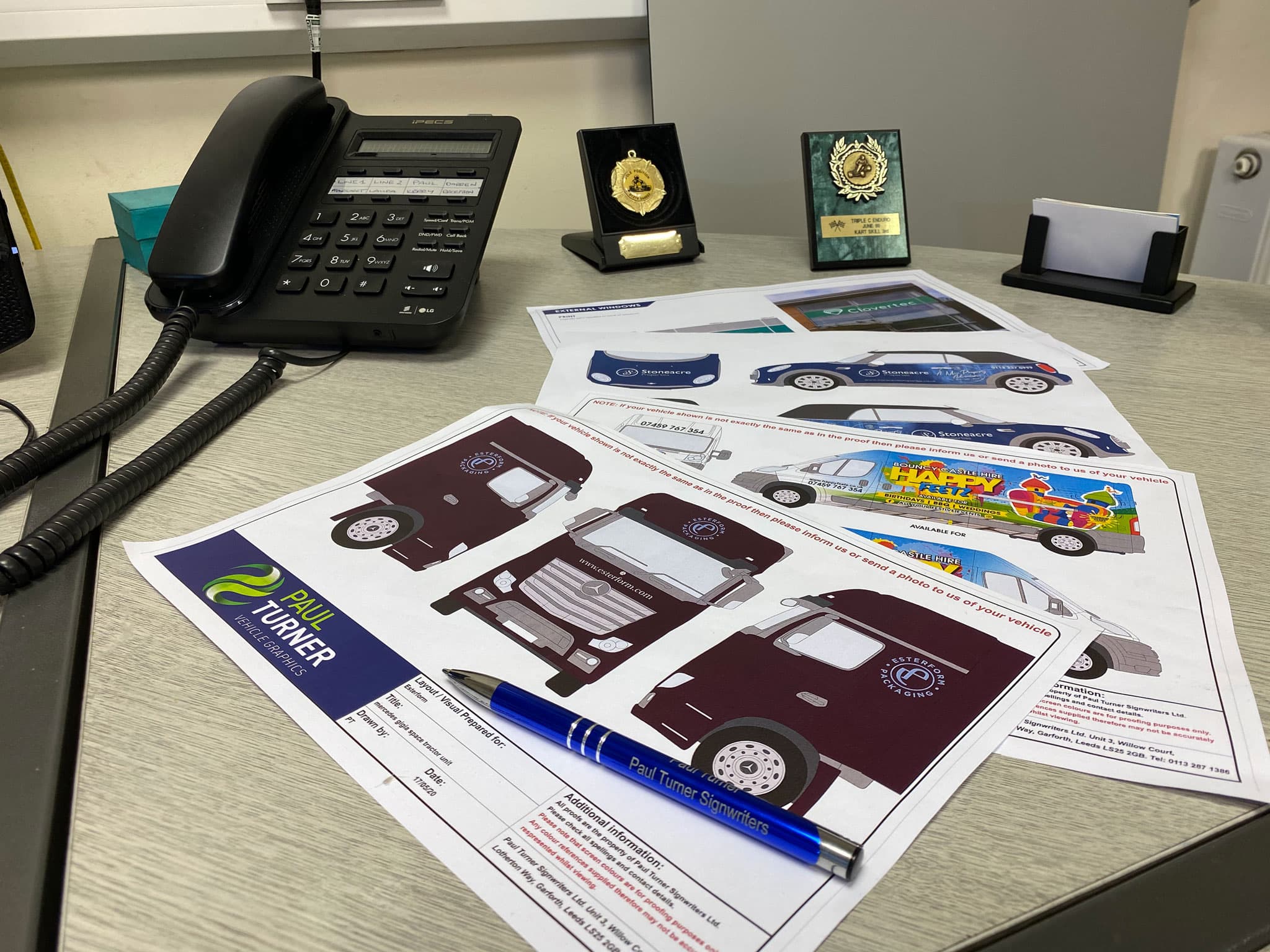 Request a quote
Get in touch and one of our helpful team will assist you with any of our services
Car wrapping FAQ's
Frequently asked questions
I don't have any artwork, can you design it for me?
The Paul Turner design team will work with you to produce an eye-catching design.  Simply give us the brief and our team will get to work. (Full proofs will be sent for your approval before we start the installation).
How often should I wash my vehicle wrap
Clean your wrap at least once a week or more frequently if your vehicle is frequently exposed to dirt or pollutants. Use a high-quality automotive sponge or a soft, clean cloth to wash your wrap. After washing, rinse your vehicle with clean water. To prevent water spots, use a chamois or silicone squeegee to remove excess water. Finally, dry your vehicle using a clean microfibre cloth.
Can I take my wrapped vehicle into a drive-through car wash?
You may take your wrapped vehicle to an automatic brushless car wash, although hand washing is a safer and more comprehensive option. Brush-based car washes can be too harsh on the wrap, leading to degradation, peeling, and raised edges. If a car wash utilises water spray without any brushes, it should be secure for most wraps.
What should I use for spot cleaning?
To remove isolated stains, utilise isopropyl rubbing alcohol for spot cleaning. After cleaning, rinse the area with cold water. Avoid using tire dressing for spot cleaning since it may splatter onto the wrap and create stains. It is recommended to refrain from wiping the wrap when it is hot as it can distort the material and lead to wrinkling.
Can I pressure wash my vehicle wrap?
If you wish to pressure wash your vehicle wrap, ensure that the pressure is under 2,000 psi. Employ a spray nozzle with a 40-degree wide-angle spray pattern, and keep the water temperature below 60 degrees Celsius. Maintain a distance of at least 30 centimetres between the spray nozzle and the car's edges.
How do I clean bird droppings, insects, tree sap or other difficult stains?
It is advisable to clean bird droppings and tough stains promptly as letting them sit for too long will make them harder to remove and could lead to permanent damage to the wrap. Soak the affected area in warm, soapy water for a few minutes to loosen the contaminants. Rinse the area thoroughly and dry it with a microfibre cloth. If stubborn contaminants persist, use denatured alcohol, 3M® Citrus Base Cleaner, Meguiar's Gold Class™ Bug and Stain Remover or a solution of two parts isopropyl alcohol to one part water. Always test these solutions on a small, inconspicuous area before use to ensure they will not harm the wrap. Avoid using solvents or oil-based cleaning products.
Can a wrap be removed after installation?
Yes, If the vehicle has been wrapped with a high-quality vehicle wrap vinyl then the removal process is very easy. Although we advise that this be undertaken by experienced professionals.
Do I need to clean my vehicle before wrapping?
A clean vehicle is required for a quality wrap. We will prepare your vehicle with appropriate cleaners for graphic installation, but it is essential that the vehicle is cleaned before being brought to our workshop. Please use only soap and water (no polish should be used). This is important to ensure that we can complete your vehicle livery within the agreed time.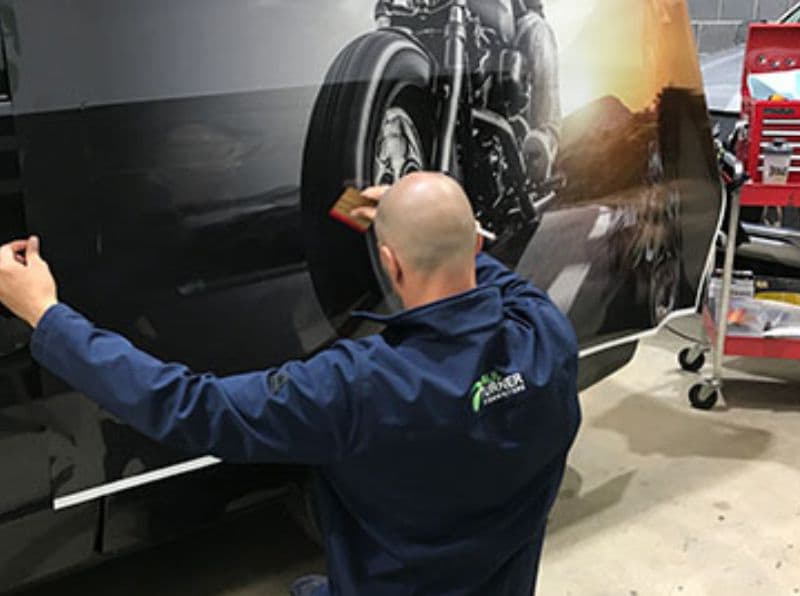 Have you got a question that hasn't been answered above?
Get in touch and ask away
Google Reviews
What our customers think
AIREflo Screed
Oct 24, 2023
Over the last 18 years we have had a large number of vehicles (both vans and HGV's) The team at Paul Turners have always been brilliant at accommodating our needs and requests. Their service and quality of work is unmatched in the area and we wouldn't go anywhere else for this...
Mellissa Cole
Oct 12, 2023
Amazing service from start to finish. They were very helpful when we needed to reschedule our slot, they did it quickly with no fuss. Thank you again, the van looks fab and your team were delightful....
Dan Leadbeater
Nov 13, 2023
Highly recommended! Ive had two vans signwritten now. The service quality & cost were superb...
Lawcris Panel Products Ltd
Nov 29, 2023
Paul Turner has been supplying and fitting vehicle livery to Lawcris Panel Products vehicles for a number of years now. The quality of the product and the service provided represents great value and the reason why we keep going back. When we update our fleet, as we have done again this year,...
Steven Foster
Oct 27, 2023
Great service & quality. 2nd time I've used them & won't hesitate to use again & recommend👌👍...
Click here to leave us a review
Examples of our work
Click on the below filters to view the galleries of other similar services we offer
Request a quote
Get in touch and one of our helpful team will assist you with any of our services