14 VEHICLES TO CHANGE IN LESS THAN A MONTH
Our design team set up a visual to scale for approval. Next was to create artwork to produce the curtain graphics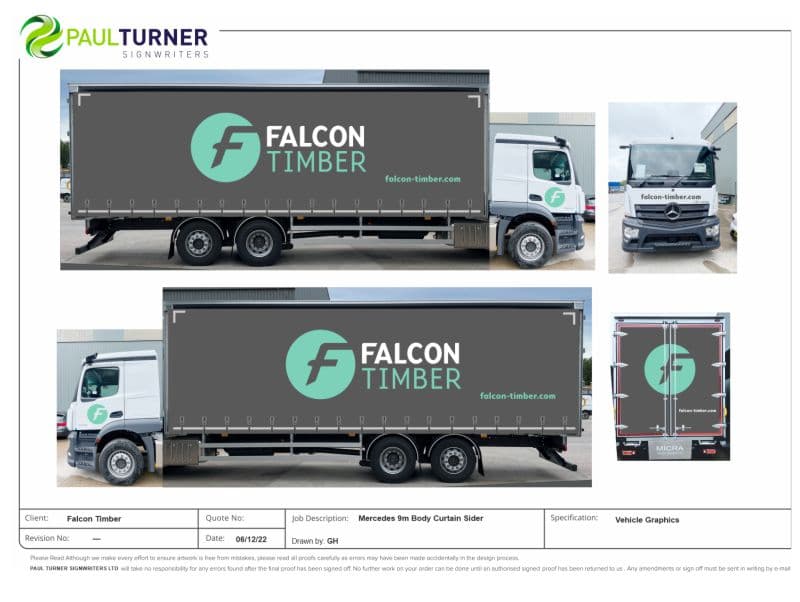 We delivered the curtains to the Truck body shop that we work closely with. They removed the old curtains and refit the new ones. Falcon collected the vehicles from the body shop and delivered each one to our purpose built premises.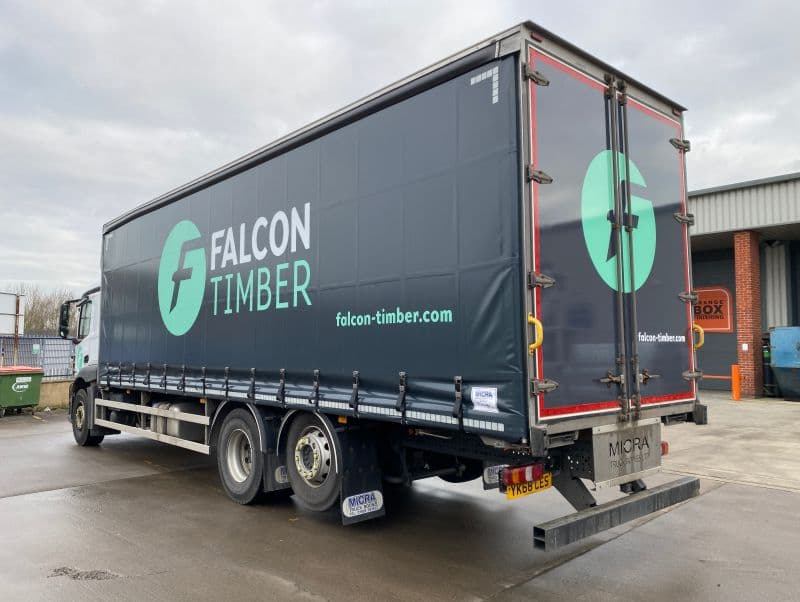 The old graphics were removed from the rear, We then manufactured and fit a full colour digitally printed wrap on the rear doors. It had to match the curtain colour and graphics.
The old cab graphics were removed and replaced with the new 2023 Falcon livery, All done on time and on budget.
HAVE YOU A PROJECT WE CAN LOOK AT FOR YOU
Are you waiting too long for new vehicles to arrive. Are your graphics looking tired and out dated, Do you require a new design and to refresh your look.
Our professional design team are here to help we are only a phone call away 0113 287 1386 or email; info@paul-turner.co.uk