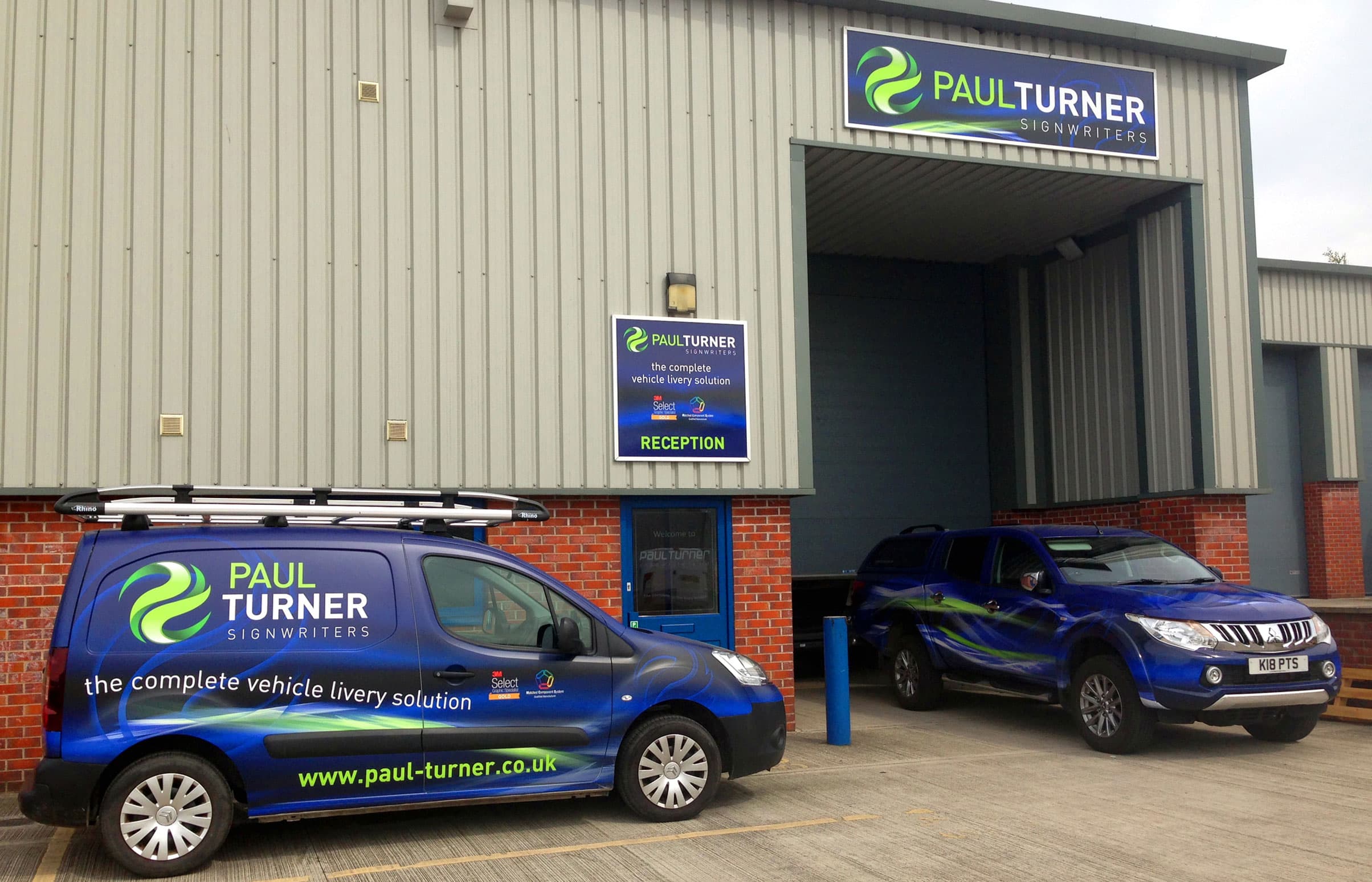 delivering exceptional customer service
Our process
Paul Turner Signwriters Ltd have been producing exciting vehicle liveries and quality signage solutions for over 40 years
Fleet wrapping
Illuminated signs
Van graphics
Building signs
Tray signs
Car graphics
Built up letters
Window graphics
Van wrapping
Car wrapping
Truck wrapping
Projecting signs
Retail signs
Non-illuminated signs
Design
The design process is a crucial step in creating eye-catching and impactful vehicle and signage graphics that capture the attention of potential customers. It all starts with a consultation to help us understand your branding, marketing objectives, and specific requirements. This initial discussion helps in developing a clear brief that guides the design process.
Our designers are seeking your assistance to kickstart your design project. We kindly request you to pick a vehicle livery or signage option and inform us of your budget, so that they can create a design that meets your expectations. If you browse through our galleries, you will find a wide range of signs to cater to your needs. Our vehicle graphics offer four options: vinyl lettering, insert panels, half-wrap, and full-wrap.
Once the brief and budget are established, the next step is to create the design concept. This involves using specialised design software to produce 2D and 3D mockups of the graphics, taking into consideration the shape and size of the vehicle, as well as any existing branding elements. The design must be visually appealing, legible, and in line with the client's brand identity. It may include elements such as logos, images, text, and other graphical elements that convey the desired message.
We allow for fine-tuning and adjustments to be made based on your feedback before we manufacture. Once the final design is approved, it is prepared for manufacture taking into consideration factors such as vinyl type, printing techniques, and application methods.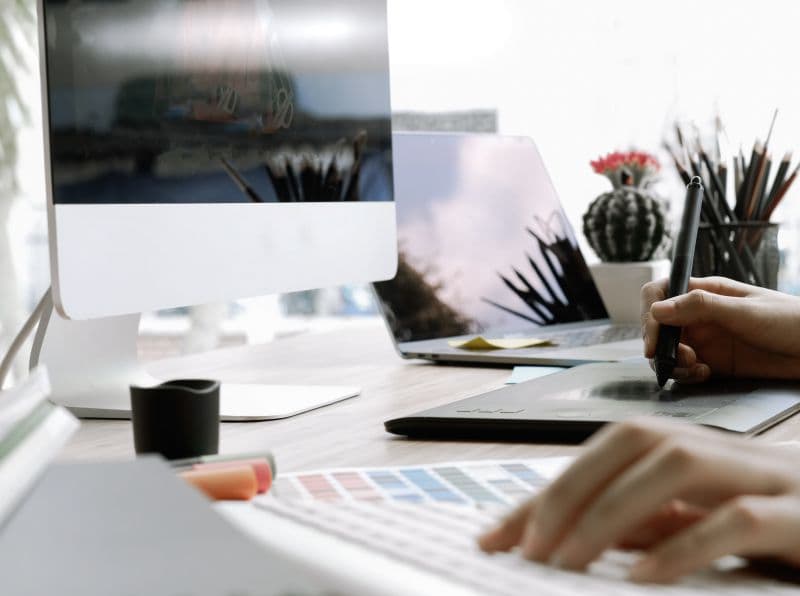 Manufacture
The manufacturing process plays a crucial role in producing high-quality graphics that are durable and visually appealing. It all begins with selecting the right materials for the job – This includes premium vinyl films in various colours, finishes, and textures that are suitable for the specific application on vehicles. The vinyl may be printed using advanced digital printing techniques that ensure crisp and vibrant graphics that are resistant to fading and peeling.
Once the materials are selected, the manufacturing process involves precise cutting and weeding of the vinyl to create the desired design elements. This requires using specialised equipment such as plotter cutters and weeding tools to accurately cut through the vinyl and remove excess material. The graphics are then transferred onto transfer tape, which acts as a carrier to apply the design to the vehicle.
Attention to detail is paramount in the manufacturing process for a vehicle graphics installer in Leeds.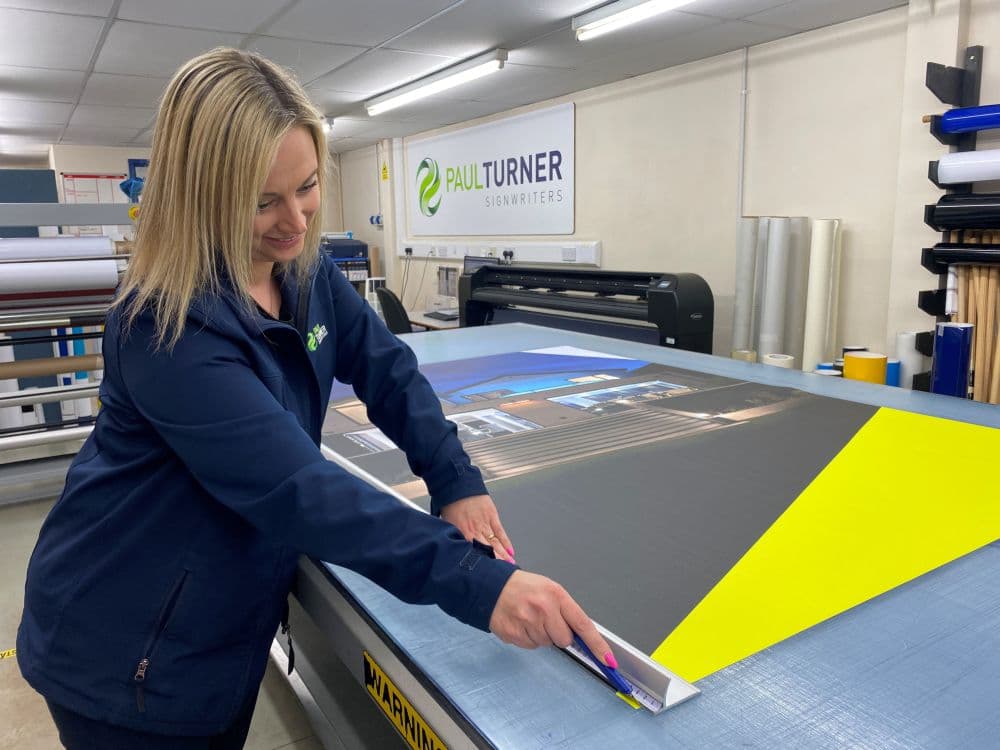 Install
Once the surface is prepared, the graphics are carefully positioned and applied using professional installation techniques. This may involve using a combination of tools such as squeegees, heat guns, and measuring devices to accurately align and position the graphics on the vehicle. Skilled installers pay close attention to factors such as spacing, alignment, and tension to ensure that the graphics are applied smoothly and without any air bubbles or wrinkles.
In some cases, complex graphics may require the installation process to be carried out in multiple stages or layers. This requires careful planning and precise application techniques to ensure that each layer is aligned and applied accurately, resulting in a seamless and professional finish. Once the graphics are fully applied, a final inspection is conducted to ensure that the graphics are securely adhered and meet the client's expectations.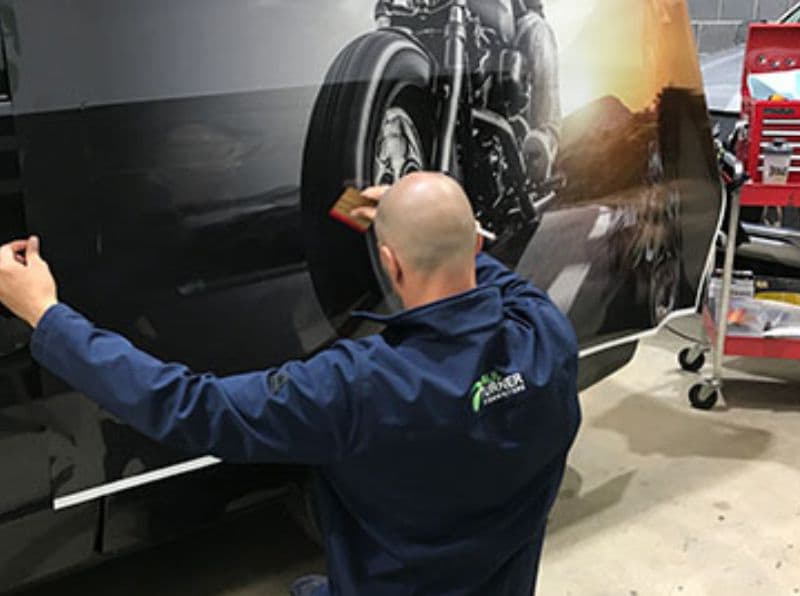 Maintenance
We understand that accidents happen, and unfortunately, this can sometimes result in damage to your vehicle graphics. But don't worry – we're here to help! Our team of experts specialise in replacing damaged or worn-out vehicle wraps and vinyl lettering. We use high-quality materials and state-of-the art equipment to ensure that your signage looks as good as new.
We will work with you and retrieve your files from our archives reprint and install your replacement signage quickly and efficiently, minimising any downtime for your business. if you need help after a road accident we can fix your damaged vehicle graphics, just give us a call!
Regular maintenance is crucial in extending the lifespan of your vehicle graphics and preserving their visual impact. It helps to keep the graphics looking vibrant, professional, and well-maintained, which reflects positively on the client's brand image.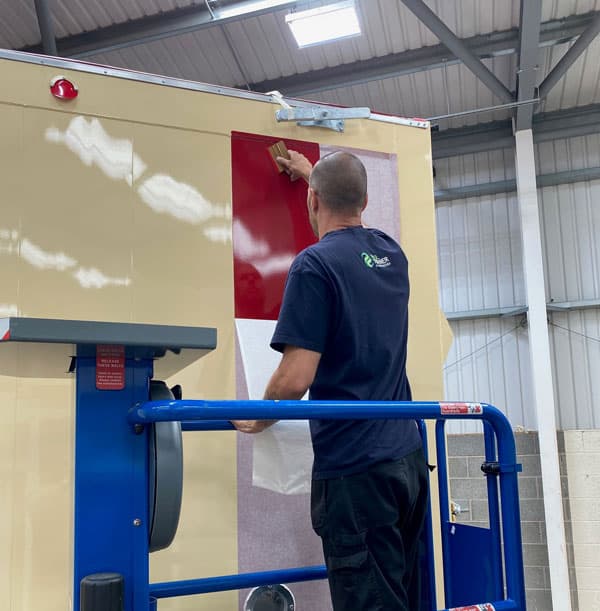 Google Reviews
What our customers think
AIREflo Screed
Oct 24, 2023
Over the last 18 years we have had a large number of vehicles (both vans and HGV's) The team at Paul Turners have always been brilliant at accommodating our needs and requests. Their service and quality of work is unmatched in the area and we wouldn't go anywhere else for this...
Mellissa Cole
Oct 12, 2023
Amazing service from start to finish. They were very helpful when we needed to reschedule our slot, they did it quickly with no fuss. Thank you again, the van looks fab and your team were delightful....
Dan Leadbeater
Nov 13, 2023
Highly recommended! Ive had two vans signwritten now. The service quality & cost were superb...
Lawcris Panel Products Ltd
Nov 29, 2023
Paul Turner has been supplying and fitting vehicle livery to Lawcris Panel Products vehicles for a number of years now. The quality of the product and the service provided represents great value and the reason why we keep going back. When we update our fleet, as we have done again this year,...
Steven Foster
Oct 27, 2023
Great service & quality. 2nd time I've used them & won't hesitate to use again & recommend👌👍...
Click here to leave us a review
Request a quote
Get in touch and one of our helpful team will assist you with any of our services