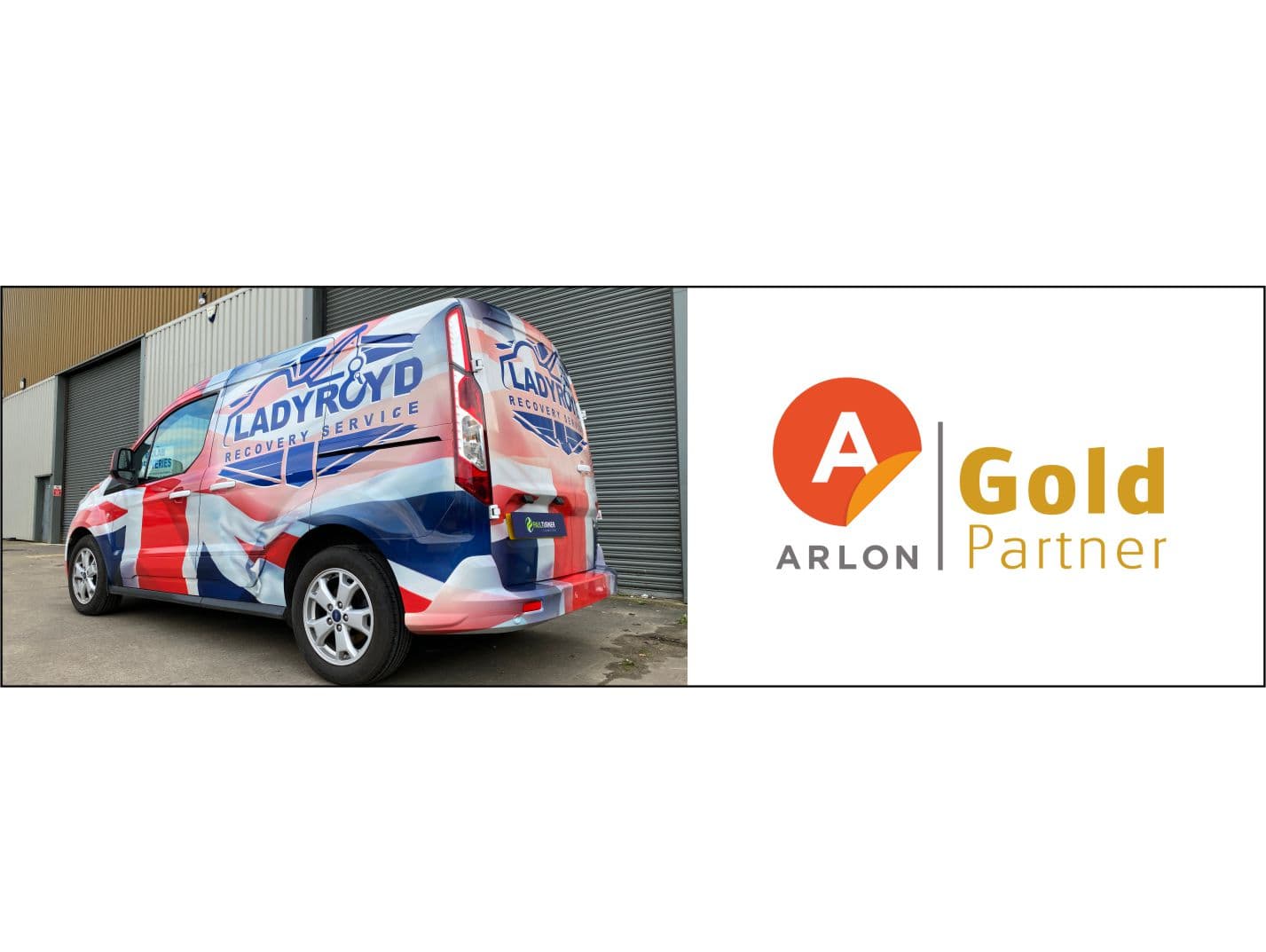 Proud to be an Arlon Gold Select Partner
Arlon partnership
Window graphics
Retail signs
Projecting signs
Truck wrapping
Non-illuminated signs
Fleet wrapping
Built up letters
Car graphics
Tray signs
Building signs
Car wrapping
Illuminated signs
Van graphics
Van wrapping
Arlon Approved Fleet Installer
The Arlon Installer Certification is designed for installers who understand what it takes to wrap a vehicle from start to finish. The certification proves that the installer has the knowledge and skills needed to install Arlon films successfully.
Our goal is to become better problem solvers and to give our customers strategies that will work across all critical vehicle and fleet installation areas. Arlon's Preferred Installation Training combines technical knowledge of Arlon products with global industry experience to create guidelines for best practices in vehicle wrap techniques.
To become an Arlon Preferred Installer, you must pass a written and practical examinations
Arlon Gold Partner Accreditation! 
Paul Turner Signwriters Ltd are thrilled to announce that we have achieved the distinguished Arlon Gold Partner Accreditation!
This highly respected status is bestowed upon partners who have demonstrated expertise in vehicle wrapping, using high-quality products from the Arlon range.
Our team underwent Arlon's preferred Installer training, which has equipped us with skills, experience, and knowledge necessary to provide exceptional service when using Arlon Products
We are proud to offer our clients a first class service, thanks to this prestigious accreditation
Accreditation!