It all started with one vehicle
The business was established in 1970 by Brian and Joan Patefield, operating one vehicle on mainly local deliveries. The company in 1976 and was by then operating 6 vehicles and had expanded into contract hire and nationwide deliveries for several local companies. Our first customer from day one is still with us today.
Present day
Moving on to the present day, the business has expanded further, Brian is still involved as a consultant but the business is now run by his son John and granddaughter Charlotte, supported by a dedicated team of traffic planners, drivers and warehouse operatives.
Delivering excellent customer service and understanding our customers' needs are our top priority. We are a very friendly, personable team who have built great relationships with all our customers, and as a result, we have a wide base of long standing customers.
Our Transport Planners, drivers and warehouse team have extensive knowledge in the industry which reflects the service we provide. We pride ourselves on being reliable, timely and efficient in every job we do.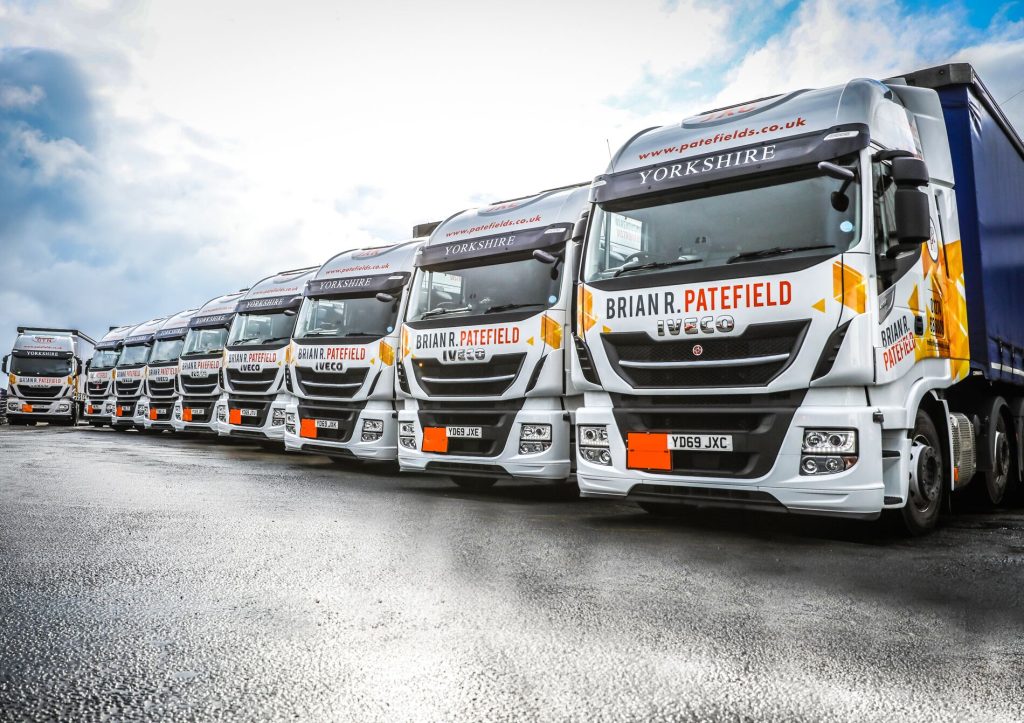 Testimonial
"From the design stage to implementation everything ran smoothly and delivered on time. we have had lots of positive feedback and comments from our customers"

Phil Duxbury
Brian R Patefield
Paul Turner Signwriters Ltd
Many thanks to Brian R Patefield Ltd. for choosing our team to design, manufacture and install their new livery on over 15 vehicles
Paul Turner
Managing Director