Malcolm Bastow, owner of Five Towns Brewery was recommended to our company and contacted us to ask if we could produce something special for his new start up Micro Brewery. He came to us with a VW caddy van with colour coded bumpers and fancy black wheels.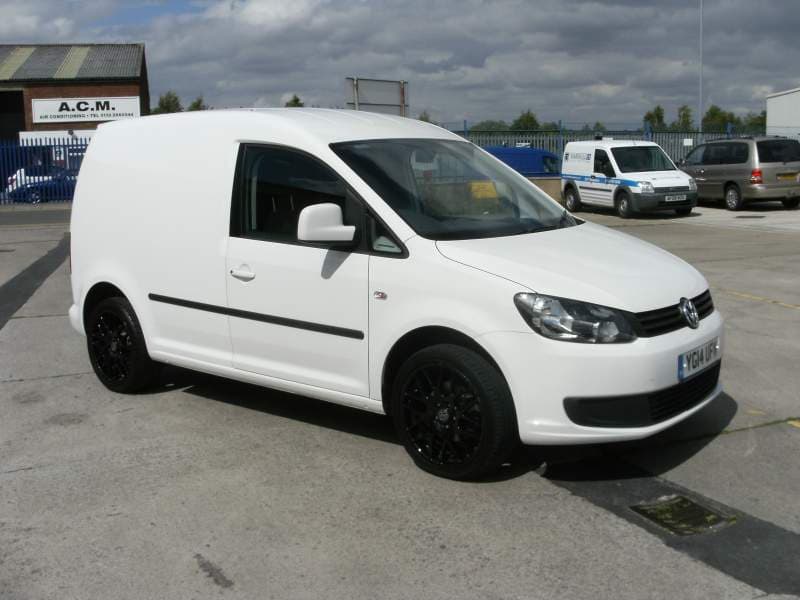 PREPARATION IS KEY
We photographed the vehicle from all sides and after measuring it we had the correct vehicle to design on. We then set up clip boxes to see where the graphics would sit on the vehicle ensuring the handles were missed and also for the application team to fit the design exactly as proofed to the customer.
Malcolm showed us some old fashioned beer pump clips which had been specially designed for his beer. The names of the beers added some fun factor to this project – if you are not from Yorkshire you may need a translation.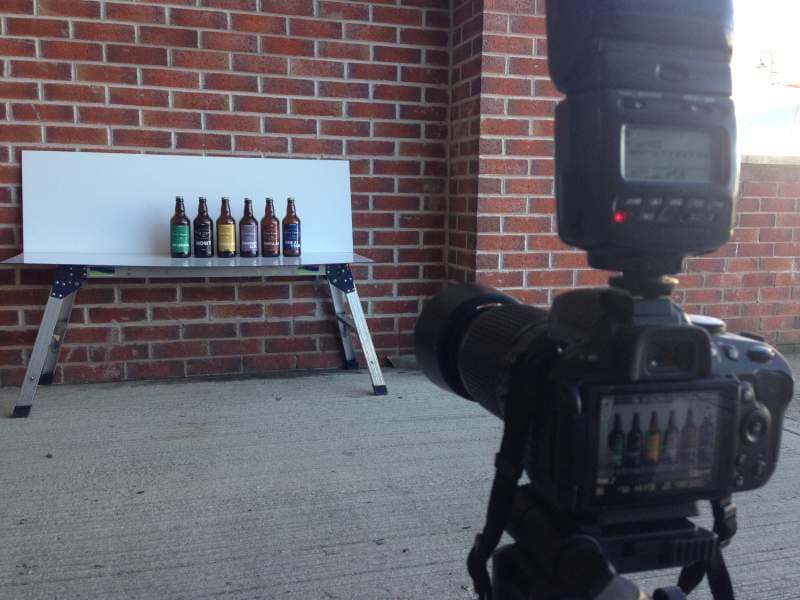 THE IDEA WILL WORK
After a lot of discussion and thought within the design team, the final idea was to create a brickwork background which had an old pub cellar feel to it, a single light bulb casting dark shadows with a mahogany bar which would continue around the vehicle. This set the mood for the cask barrel, beer pumps and clips and finally with beer and froth down the sides of the van and rear doors. Due to the names of the beer it was also important we got the bottles in the correct order.
As Malcolm didn't have any designs on his beer bottles, we took the artwork from the pump clips and resized this for the bottle labels. These were then printed and applied to the bottles. We used a high powered camera to take photos of the bottles with the labels and these were then dropped on to the rear door of the van.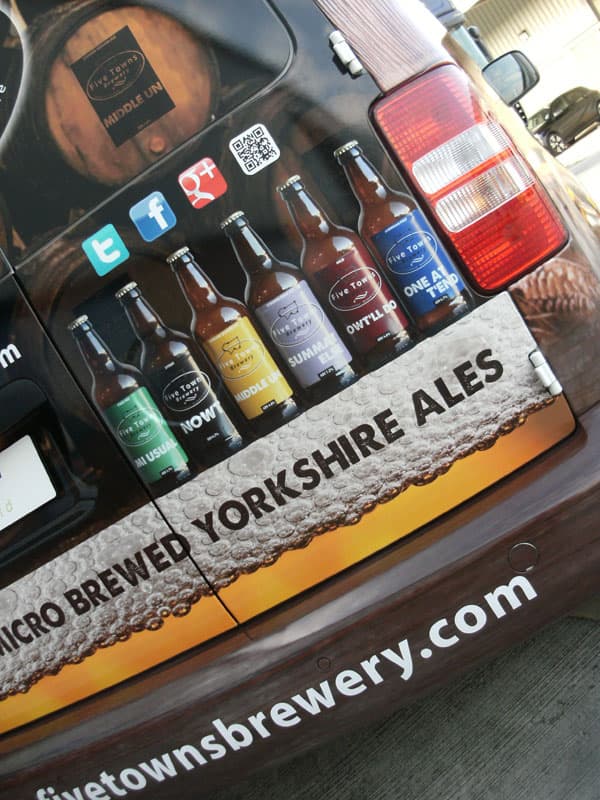 3M MATERIAL WAS CHOSEN
We used 3M IJ180cv3 wrapping film as it is ideal for the small recesses on light commercial vehicles and we are proud to say all the graphics fit perfectly, we even wrapped the rear windows so the wrap was not damaged by accidentally using the rear wiper, we disconnected the wiper and refit it in a horizontal position.
WE NEED SOMETHING ELSE
While we were all stood admiring the van a member of staff mentioned there was something missing, with every traditional pub there are always beer mats! We all thought what a brilliant idea to finish off the whole pub feel. We designed some beer mats based on the labels of his bottles and these were put into the bar section on the front bumper. This then allowed all 6 beers to be seen from every angle.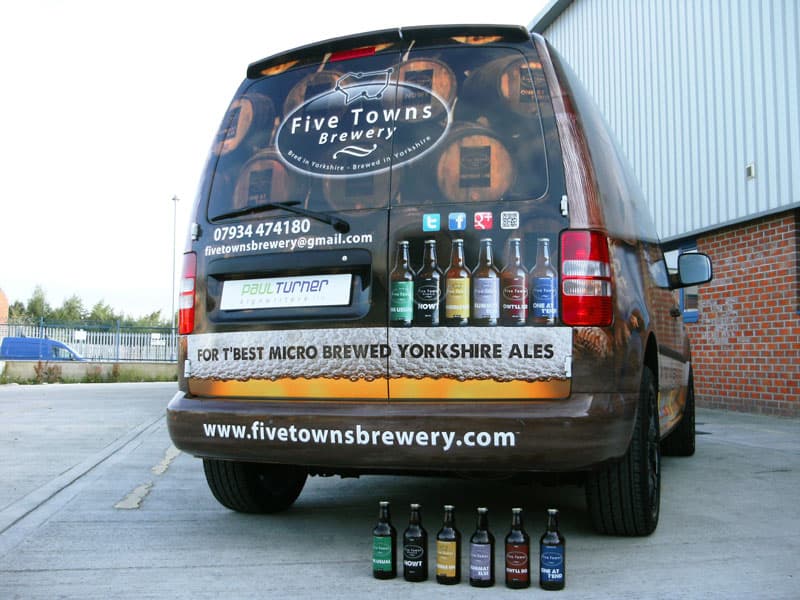 With the van completed, photos were then taken to show just how much care and attention to detail went into this Yorkshire job, by a Yorkshire company who love Yorkshire beer.